Tilt Pad
The Tilt Pad can be used with any of our kneeboard products to add extra tilt up for those that need better positioning. For the iPad Kneeboard Pro C,  iPad Kneeboard Folio? C and the iPad Sport? cases.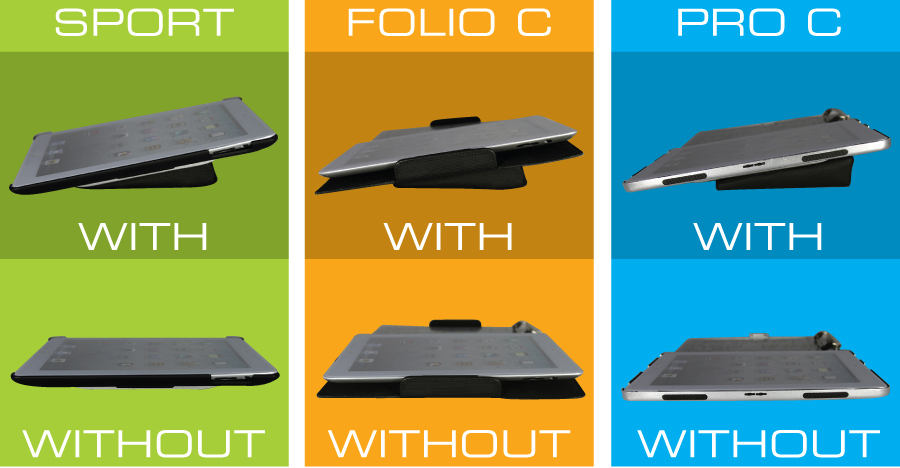 The Tilt Pad is inserted between the case and your leg from the top to tilt the iPad up to 1 1/8 inches from flat. Its wedge shape design lets you decide just how much lift you want by just how far the Tilt Pad is pushed in.
Dimensions: 4" x 5" x 1.25". Made from High Quality ZoteFoam - EV50 then encased in a non-slip rubberized fabric.
---