iPad Flex Yoke Kit
NEW! The iPad Mount - Flex Yoke - an INFINITELY articulating and adjustable arm. There is no other yoke/clamp mount for an iPad that does all that this unit does in a single, light-weight, easy to configure mount.
Just select your iPad above.
 If you are not sure which model you have, don't hesitate to contact us via mail, phone or whatsapp and provide us the AXXX number that you can find on the bottom of your iPad's backside.
The FlexYoke allows you to position the iPad higher up on the yoke...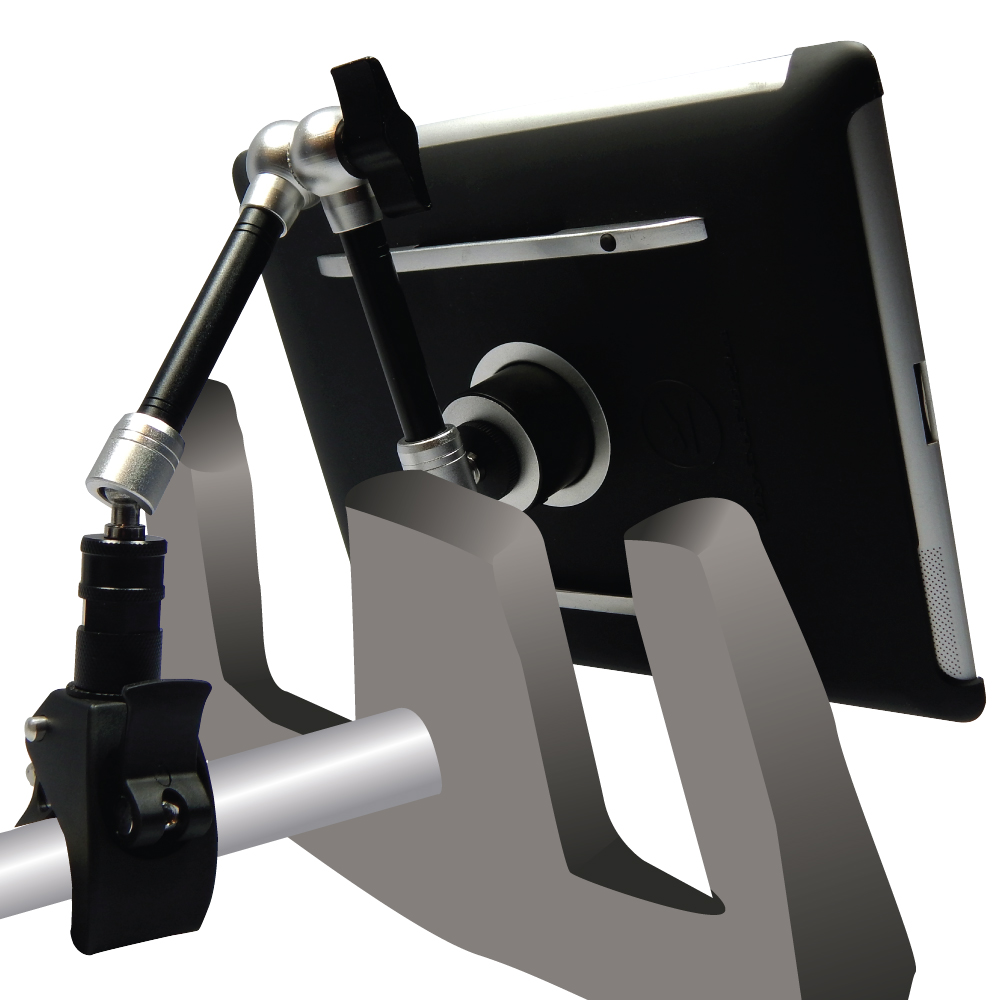 ...or down lower to improve instrumentation view.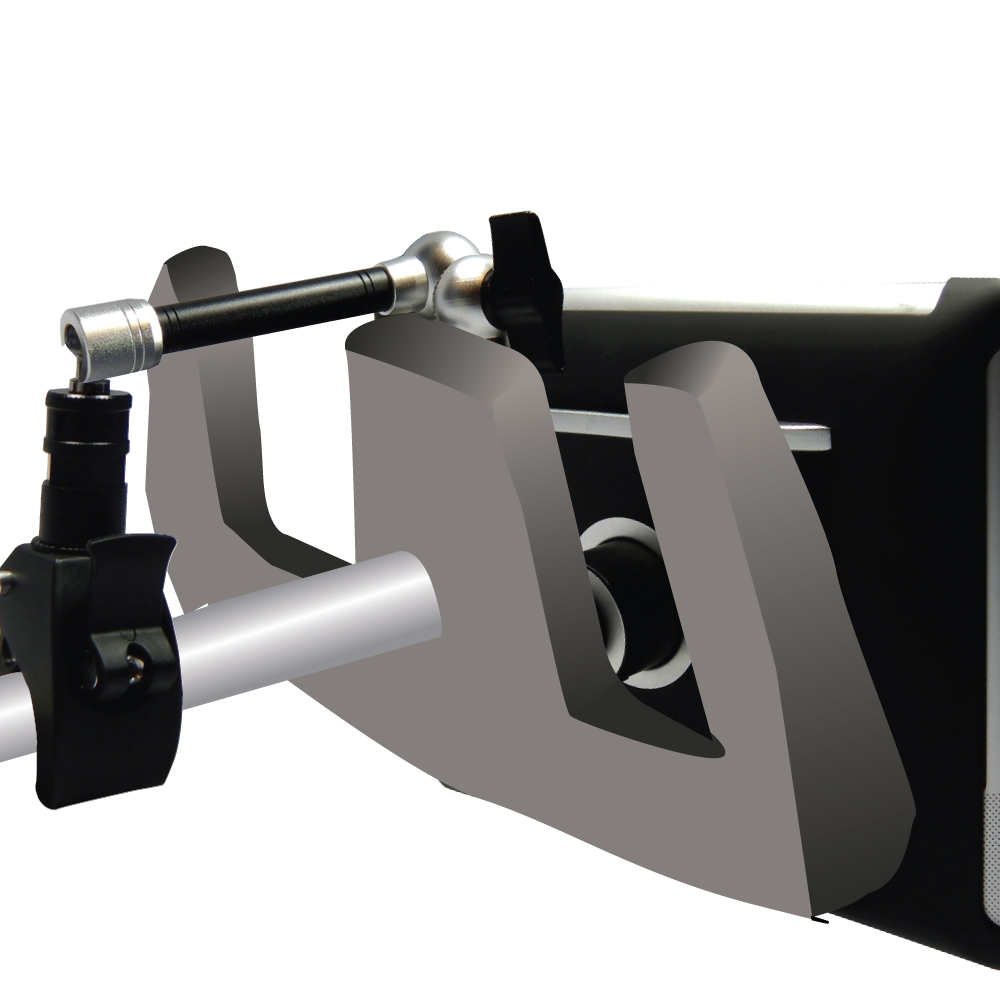 The iPad Mount - Flex Yoke is for pilots who want to mount their iPad on a yoke, rail, or support strut. This is a perfect mounting solution for yoke shafts with a diameter up to 1.5". For pilots needing to mount to something with a larger diameter or looking to have a slightly more permanent mounting solution, please check out the iPad Mount - Flex Yoke Beech. The iPad Mount - Flex Yoke construction:
The arm is comprised of three independent joints, all adjustable and lockable from a single, centrally located, control knob
The control knob joint is adjustable to 360° and the two end joints are mini-ball heads that are adjustable to 105°.
The yoke clamp has a quick release toggle clasp
Fits yoke shafts from 5/8" to a maximum of 1 1/2"
NOTE: When using on a Beechcraft airplane, select the Beech product which uses a hose clamp and will accomodate yokes 1.0" to a maximum of 3.5" wide.
The control knob allows partial loosening for safe and precise iPad positioning
No longer limited to fixed length, limited rotation RAM arms
Takes all of the guess work out of mount size selection and problems of imprecise positioning
The mount is portable and can easily fit in your flight bag or can be positioned and left on-board. Perfect for owners and renters alike. To position:
Position and lock the yoke clamp. Tighten the control knob on the flex arms.
Attach the Sport Case with iPad to the Sport Adapter
Loosen the control knob and the yoke clamp, position the iPad
Tighten the yoke clamp
Fine tune iPad positioning, tighten control knob
Aviation Uses
The iPad Mount - Flex Yoke is the most versatile mounting solution for pilots that would like to install an iPad on almost any yoke,rail, or support strut. The high strength clamp locks to provide a secure hold.
Marine Uses

Use the iPad Mount - Flex Yoke to mount the iPad in almost any convenient location on your boat. The versatility of the clamp allows you to mount to any stanchion or rail quickly without the use of any tools. Ideal for boat renters who need to be able to take the mount with them when they leave. Small enough to fit in your luggage or gear bag.
Included Components & Specifications:
Yoke Clamp
Flex Arm
Sport Adapter
Sport Case
Material - Alloy
---
---