Yaesu FTA-550L Pro-X Airband Transceiver
The YAESU FTA-550 is packed with features, yet very affordable. With an oversize full dot matrix LCD display, the FTA-550 Airband Transceiver provides full communication on the Aircraft communications Band and additionally provides VOR and ILS navigation features on the "NAV" band. The FTA-550 includes NOAA weather band monitoring and the capability of programming up to 200 memory channels with a quick and easy channel recall feature.
On request and for a service fee (+30 CHF) we can program your yaesu with all aerodrome frequencies (from Switzerland. The frequencies of Zurich, Bale, Bern and Geneva are in special groups. Additionally you will find all the GPS positions of all Swiss aerodromes preprogrammed. If you want your yaesu preprogrammed just check the checkbox near the price.
All frequencies without guarantee, errors and omissions expected, subject to changes.
Some pictures with preprogrammed frequency list Switzerland aerodromes (+30 CHF):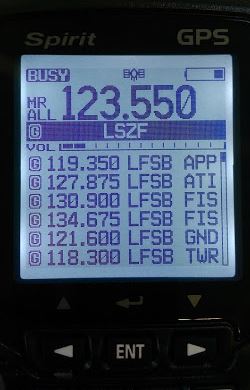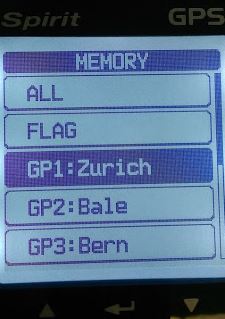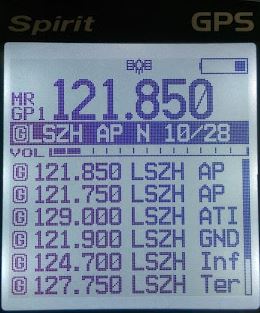 Features:
5 Watts TX Output Power (Airband: AM 5W P.E.P. type, 1.5W carrier)
Huge 1.7" x 1.7" Full Dot Matrix display (160 x 160 Dots)
VOR Navigation Display
NOAA Weather Channel receive
NOAA Weather Alert
200 Memory Channels with 15 alphanumeric characters
Back-lit Keypad and display  with dimmer
Water Protection -IPX5 Rating
Loud Audio (800 mW)
FTA-550L Comes supplied with: Li-Ion battery, 110V and 12VDC charger with cradle, Alkaline battery tray, Antenna, Belt clip, headset adapter, and USB cable.
---